Jail Theme Restaurant Gurgaon | Lockup | Sushant Lok 1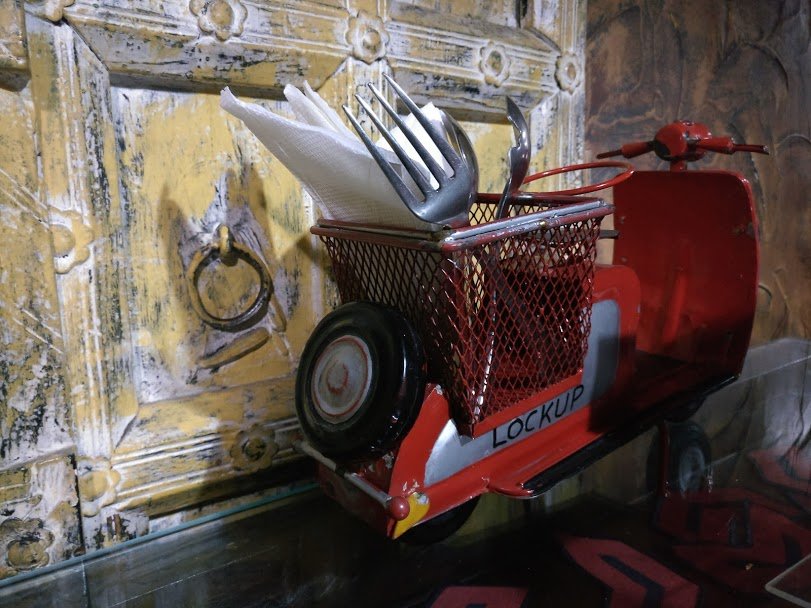 There is one decent chain of restaurants in Gurgaon called Lockup. It is Jail theme based.
You can visit this jail themed restaurant in Gurgaon Sector 22 & sushant vyapar kendra, Sushant Lok 1 Gurgaon.
All the cutlery is also jail theme based.
You get your food served in old aluminium plates and the cutlery you use to eat is also broken to give the real feel of having food behind the bars. However, the irony is that you are served delicious food which obviously is not served in the real lockup.
Talking about food, we didn't order much today. Had a Veg kebab Platter wherein there were:
two small pieces of

stuffed tandoori mushroom.

dahi ke sholey,

malai broccoli,

masala chaap

four pieces of paneer tikka served along with masala onions and shredded cabbage.
My personal favourite among these was Malai broccoli, because of its unique taste. Masala mushroom was also good.
Then the main course comprised of mushroom matar masala and lachha paratha. Again a simple but awesome combination in north indian cousine.
Overall experience was great. If you are finding unique theme based restaurants with good food in Gurgaon, you must try Lockup.