Astrology is the study of the interaction of celestial bodies and their effect on human behavior depending on their positioning at the time of a person's birth. Armed with proper knowledge of these interactions, astrologers are your guide through the universe. The best Astrologer in Delhi is the one who knows how to get to the root of a situation and suggest remedies according to that. When a person's star and horoscope is in question, there is no compromising with just about anything, and that is what these astrologers have been doing.
Here we are sharing the list of Best astrologers in Delhi, India: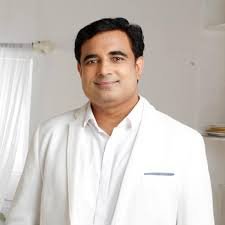 Pawan Kaushik

: Backed up with an experience of 25 years, Pandit Pawan Kaushik is an expert in all walks of astrology and Vastu Shastra. Completely dedicated and committed to his work, Pandit Pawan Kaushik is referred to as a top astrologer of India, with compassion and courtesy that inspires almost anyone who 

meets him. With his knowledge in Astrology, Vastu Gyan, and Gemstone, Pandit Pawan Kaushik has turned around and changed the lives of many.
Rajat Nayar

:

An expert astrologer with extensive knowledge of gemstones and their benefits in astrology. In his 33 years of working, Rajat Nayar has dedicated himself to provide people help with gemstones irrespective of their caste, color, or native place. Though Rajat Nayar practices many aspects of astrology, his main prowess is in Gemology and graphology.
V B Parashar

: A passionate astrologer with 21 years of experience, V B Parashar is considered the expert when it comes to finding solutions through a person's Karmic Patterns. He is known to assist his followers to understand the mental and emotional barriers that their Karma holds for them, and how to move through them to achieve success.
M K Shastri:

An expert of Black Magic, Pandit M K Shastri is known across the world as an expert palmist, numerologist, and face reader. Pandit M K Shastri describes their main aim is to reach almost every corner for the world with his services and spread happiness.
Dr. Prem Kumar Sharma: Better known as Prem Astrologer, Dr. Prem learned the art of astrology and remedies through his father and uncle, who were both experts in the field themselves. Educated in science, Dr. Prem spent his years linking science to astrology, numerology, gemology, and the art of Tantra, thus making them all his strong suit when it comes to helping people.
Abha Jain: Passionate about astrology since her childhood, Astrologer Abha Jain is a known name in the field of Vastu Shastra, Palmistry, Numerology, and Gemology. With the belief that Astrology is a science, Abha Jain has spent 15 years researching and perfecting in the field. She is an inspiring and well-felicitated icon and image in the field of Astrology.
Vishal Arora: With services spanning continents, Vishal Ji is an expert astrologer with ardent followers in countries like India, the US, Australia, Canada, and the UK. Creating satisfaction in the lives of people is his mission. Working in the field for 15 years has gifted him with unparalleled knowledge, allowing him to help people getting rid of negative influences and weak planets in their horoscopes.
These are some of the best and most experienced astrologers of Delhi, for you to get in touch with your problems.